Some paintings make you yearn to touch the paint in a subconscious effort to understand; best described in an excerpt from Donna Tartt's evocative book The Goldfinch - "a communion wafer's space between the surface (of the painting) and the forefinger" , a passage that came to mind the other day when I reached out and remembered not to touch...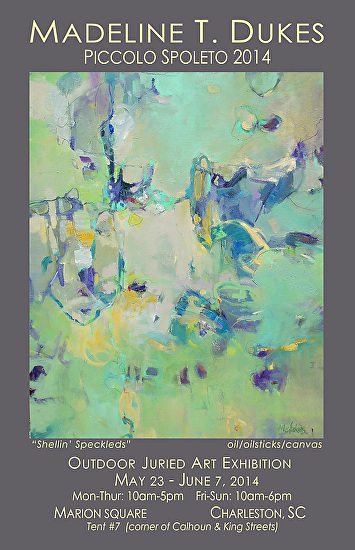 I was a fan of Madeline Dukes work before I met her. Meet her and you'll like her as much as the work she creates. Working in oil and oil sticks, Madeline hails from South Carolina which is perhaps why she gets the marsh, tidal pools, and rivers the way she does. Her work is unique and her colors are so vibrant - (the painting below with the artist was inspired by a recent trip to Portland, Oregon in which Madeline captured wildflowers)...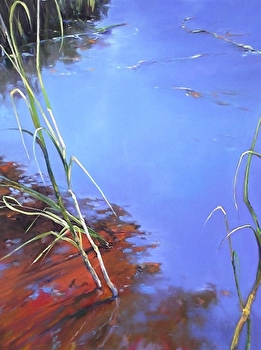 This painting entitled "River's Edge" grabbed me instantly. It's as if you're standing in the river - it completely absorbs you. You have to see this up close and personal. The water is unreal. Immerse yourself in Madeline's booth ( click map here) at Marion Square. Thank you for sharing your art here, Madeline!