Go and put the kettle on, will you Mrs. Patmore?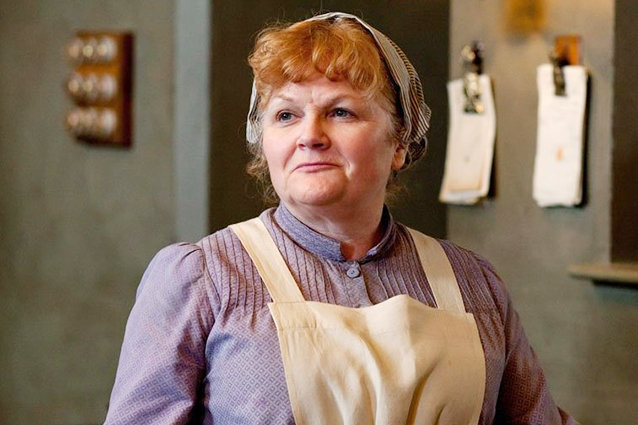 Does watching Downton Abbey make you crave a good steaming cup of tea? (always tastes better when someone else makes it)
January was national tea month and, though it has come and gone, you can still enjoy a hot cup of tea through February and beyond. My Mum is from England and my husband is too so there's always a whole lotta tea makin' going on in our household. There's just something about the ritual of making tea that is so soothing. When we were last in the north of England in the Lake District visiting my Aunt, I discovered a favorite type of loose leaf tea called Booth's All Day and every once and a while a package magically appears in my mailbox just when I need it most. Growing up, my Nanna in England used to send similar surprise "brown paper packages tied up with string" that smelled of licorice and tea and England. These moments of inhaling the package, savoring the little note inside, and enjoying a quiet moment with a "cuppa" have spanned a lifetime and now tea making is a tradition that my children honor today.
This video
shows you exactly how to make a great cup of tea.
For tea strainers, loose leaf tea, and great tea pots,
Southern Season
has it all. Try the almond coconut green tea... so good. (but don't tell my Mum - she says it's sacrilegious to drink anything but true English tea!) Yorkshire Gold and PG Tips are favorites too.